Elevate Cleanliness Standards at Your Supermarket with
Our Commercial Cleaning Services
At Coast to Coast, we are the experts in supermarket cleaning. We understand that maintaining a clean and sanitary environment is crucial for attracting and retaining customers. With our exceptional services, we are prepared to bring our expertise to your facility and ensure that your supermarket shines.
Our comprehensive floor maintenance programs will keep your floors looking pristine, while our deep cleaning services cover every inch of your prep department, including meat room sanitation and cleaning in the deli, seafood, and produce areas. We also offer pressure washing services for shopping carts and loading docks, as well as graffiti removal to keep your supermarket looking its best.
Don't compromise on the cleanliness and sanitation of your supermarket. Contact us now to schedule a consultation, and let us take care of your store's cleaning needs.
Additional Supermarket Cleaning Services
Cooler and Fridge Cleaning
Parking Lot Sweeping and Cleaning

Shopping Cart Cleaning and Repair

Supply Stocking: sanitizers, restroom supplies, paper products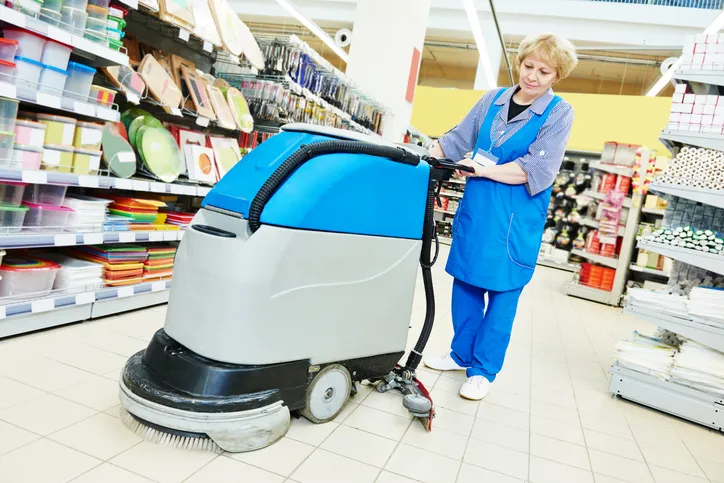 Contact Our Commercial Cleaning Experts Today