Creating Clean and Safe Learning Environments
Across the Country
At Coast to Coast, we understand the importance of maintaining a clean and inviting educational facility. As parents evaluate schools for their children, cleanliness and appearance play a crucial role in their decision-making process. That's where our commercial cleaning services come in.
With our consistent and thorough cleaning services, we ensure that your facility is always at its best. A clean environment sets the stage for effective learning. Whether you run a preschool, K-12 school, or a university, we have tailored cleaning protocols to meet your unique needs.
Our comprehensive programs cover everything from daily cleanings and porter service to deep cleanings on a yearly basis. We are dedicated to keeping your school open safely by utilizing the most effective cleaning techniques, sanitization methods, and EPA-approved products. In fact, our advanced cleaning practices can eliminate up to 99.97% of germs.
Coast to Coast takes pride in providing customized solutions that align with your budget and requirements. Our expert team offers general cleaning and disinfection, specialized school break cleaning, whiteboard maintenance, removal of trash and recycling materials, and much more.
Don't compromise on the cleanliness of your educational facility. Contact us today to discuss your specific needs, and let us help you achieve a spotless and safe educational space.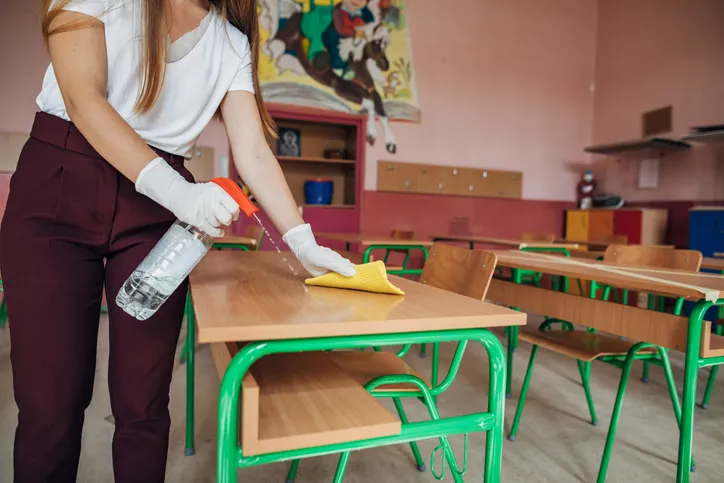 Contact Our Commercial Cleaning Experts Today